Benefits of Using JACKODUR® XPS Foam in Caravans and Motorhomes
Caravans and motorhomes bring years of joy to thousands of Australians and New Zealanders. However, they're a significant investment and consumers are more informed than ever on how to make a smart purchase. Those in the market for a high quality, good value product understand that crucial details like what materials a caravan or motorhome is built out of is as important as any flashy features it may offer.
JACKODUR® extruded polystyrene (XPS) foam offers a range of benefits when used as the core of composite sandwich panels for caravans and motorhomes. This includes panels for the walls, roofs and floors. JACKODUR® XPS foam is an effective insulator while being cost effective, sustainable and durable. For this reason, leading manufacturers across the world use it to build caravans and motorhomes.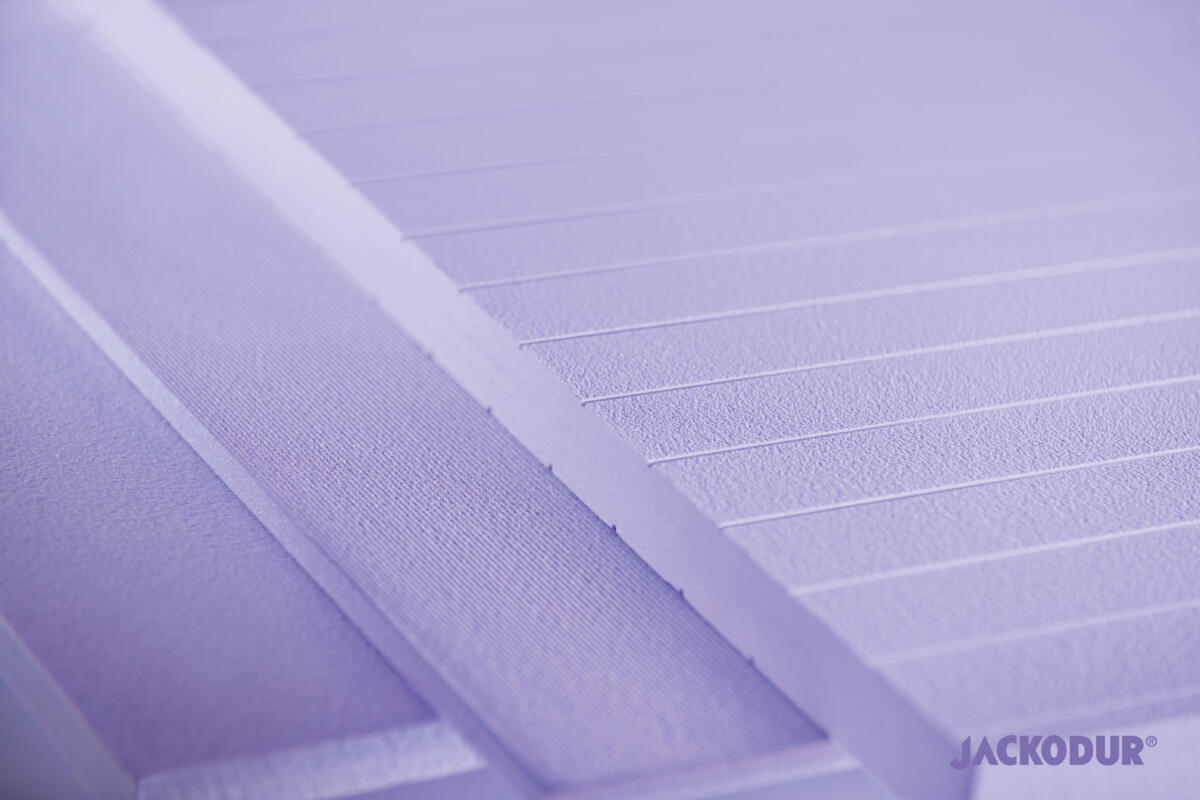 What is JACKODUR® XPS Foam?
JACKODUR® XPS foam is a type of core material that is extremely useful due to its unique construction. It's made by mixing solid granules of polystyrene with additives that are forced through a die under controlled heat and pressure conditions to form the desired board dimension. The result is a robust, thermally efficient insulation that is also:
Durable
Lightweight
Dimensionally stable
Moisture-resistant
100% recyclable
Flexible and easy to work with
JACKODUR® XPS foam can be used for commercial roof insulation, commercial freezer rooms, recreational vehicles, and insulation for refrigerated truck bodies and semi-trailers. The impressive performance of JACKODUR® XPS foam is why so many leading manufacturers of recreational vehicles now use composite sandwich panels with a JACKODUR® XPS foam core for camper vans, caravans, and motorhomes.
High Mechanical Strength
Caravans, motorhomes and other recreational vehicles require materials that offer high performance in multiple areas. Materials must be able to support a variety of loads and be flexible enough to meet individual manufacturer requirements. JACKON INSULATION is a specialist manufacturer of custom JACKODUR® XPS foam boards and is a trusted supplier to industry leading recreational vehicle manufacturers.
JACKODUR® XPS foam boards by JACKON INSULATION are extremely strong in terms of withstanding compression, tension, bending and shear associated with vehicle movements. JACKODUR® XPS foam boards are capable of supporting significant loads and withstanding powerful dynamic forces and impacts throughout the life of the vehicle.
The Importance of Moisture Resistance
Moisture wreaks havoc on caravans and motorhomes. However, it's an unavoidable part of life in a recreational vehicle where high levels of water vapour are generated from showers, cooking, laundry and other activities. The key is to make components resistant to moisture to ensure the longevity of the vehicle. The closed cell structure of JACKODUR® XPS foam makes it resistant to water and vapour even when there's permanent contact with moisture.
Moisture can condense on surfaces, resulting in mould and mildew growth, odour and damage to components. This makes ventilation and moisture resistant materials essential in caravans and motorhomes. Insulation that absorbs moisture doesn't function properly. Just a 10% increase in moisture can result in a 45% loss in thermal efficiency. JACKODUR® XPS foam prevents this as well as being resistant to acids and salts, making it the perfect solution for a vehicle that experiences a variety of harsh outdoor conditions.
Efficient and Cost Effective
The high strength-to-weight ratio of JACKODUR® XPS foam boards make it possible to reduce the number and cross-section or eliminate frames and inserts used in floor, wall and roof panels whilst offering the same strength and durability. This enables manufacturers of caravans and motorhomes to improve the load capacity and rigidity of their vehicles whilst at the same time reducing the need for extra reinforcement.
JACKODUR® XPS foam's high shear strength and bending stiffness allows manufacturers to create simplified structures with fewer frames and inserts that wouldn't be possible with alternative materials. This enables savings on production costs, both in terms of materials used and the amount of labour required in the manufacturing process. Since JACKODUR® XPS foam boards are very lightweight, it also offers savings in fuel efficiency over the life of the vehicle, something that is highly desirable to consumers.
JACKODUR® XPS Foam Offers Flexibility and Ease of Use
Due to its closed cell structure and uniform density, JACKODUR® XPS foam can be cut with extreme accuracy and to very close tolerances of ±0.15 mm. JACKODUR® XPS foam boards also have a dust free surface, offering excellent bonding and lamination properties. A JACKODUR® XPS foam core can be easily bonded with outer layers made from GRP, and aluminium using common polyurethane adhesives. Various surface finishes can be supplied to suit the particular bonding process.
Energy Efficiency
Modern consumers are extremely discerning when it comes to the energy efficiency of products they purchase, whether looking at a vehicle, a household appliance or a house itself. Forward-thinking manufacturers of caravans and motorhomes are utilising innovative products like JACKODUR® XPS foam to improve the energy efficiency of their products and benefit from this trend.
JACKODUR® XPS foam boards, with their superior thermal performance, make life on board a caravan or motorhome more comfortable, no matter what the weather's like outside. For example, the thermal conductivity of JACKODUR® XPS foam is between 0.027 W/(m∙K) and 0.034 W/(m∙K) when measured in accordance with DIN EN 13164.
Quality Assured With JACKODUR® XPS Foam From JACKON INSULATION
For over 35 years, JACKON INSULATION has consistently manufactured high quality insulated products. With a strong focus on the customer, JACKODUR® products can reliably meet the unique needs of manufacturers operating in a variety of industries including the production of caravans and motorhomes.
At Liner, we're dedicated to supplying manufacturers with the highest quality materials from leading brands like JACKODUR®. Contact us today for a quote, product sample, consultation or for more information about JACKODUR® XPS foam products.
Related Questions
Is XPS better for caravans than EPS?
XPS is superior to EPS for insulating caravans and motorhomes due to its better thermal performance as well as its ability to withstand dynamic forces associated with vehicle movements.
Does insulation prevent moisture inside the caravan?
High quality, moisture-resistant XPS foam insulation is essential for reducing condensation and moisture related issues inside the caravan.
Do you need to insulate a caravan in Australia?
Australia is prone to having extremes in temperatures and climates, in some places changing from 40 degrees during the day to almost freezing at night. This makes high quality insulation in caravans and motorhomes absolutely essential for comfortable living.