REFRIGERATED TRANSPORT EQUIPMENT
The best materials make the best refrigerated trucks and trailers
RIGID BODY BUILDERS, TRAILER MANUFACTURERS, AND COMPOSITE PANEL MANUFACTURERS NATIONWIDE TURN TO
LINER SUPPLY

FOR INNOVATIVE, HIGH QUALITY MATERIALS THAT EXCEED REFRIGERATED TRANSPORT SPECIFICATIONS.
Australia's modern refrigerated transport fleets demand lightweight construction in order to achieve payload gains and fuel efficiencies, while maintaining effective temperature control. These trucks and trailers are exposed to a high degree of mechanical stress as part of their everyday operation, including extreme heat, heavy loads and constant vibration. There's no room for compromise when it comes to structural integrity.
Brianza Plastica Fibreglass: Elycold & Elyplan
Brianza Plastica, headquartered in Italy, is one of the leading European manufacturers of fibreglass laminates for industrial and commercial applications like refrigerated trucks and trailers. They're the only company that employs both continuous hot-lamination and discontinuous cold-lamination processes for maximum production flexibility. Elycold and Elyplan are durable and serviceable. They're lightweight, waterproof and easy to install. They have a high impact strength, and low thermal expansion coefficient. Plus, they're resistant to UV, hail, corrosion and bacteria. Luke Davies, the Managing Director at Liner Supply, told us his clients give high marks to Brianza Plastica's products. "They're known for quality and excellent aesthetic finishes. The Elycold laminates are perfectly flat due to the proprietary
formulation that combines polyester resins (both orthophthalic and isophthalic) with glass fibre, using a room temperature polymerisation process." Elyplan Anti-Slip is a new product that makes an ideal flooring material for dry
freight as well as reefer vans and bodies.
It exceeds industry standards for load restraint, which prevents movement during shipping that can cause damage and negatively impact profits. According to Luke Davies, "This product delivers excellent slip resistance due to a special mineral granulate that's unique to the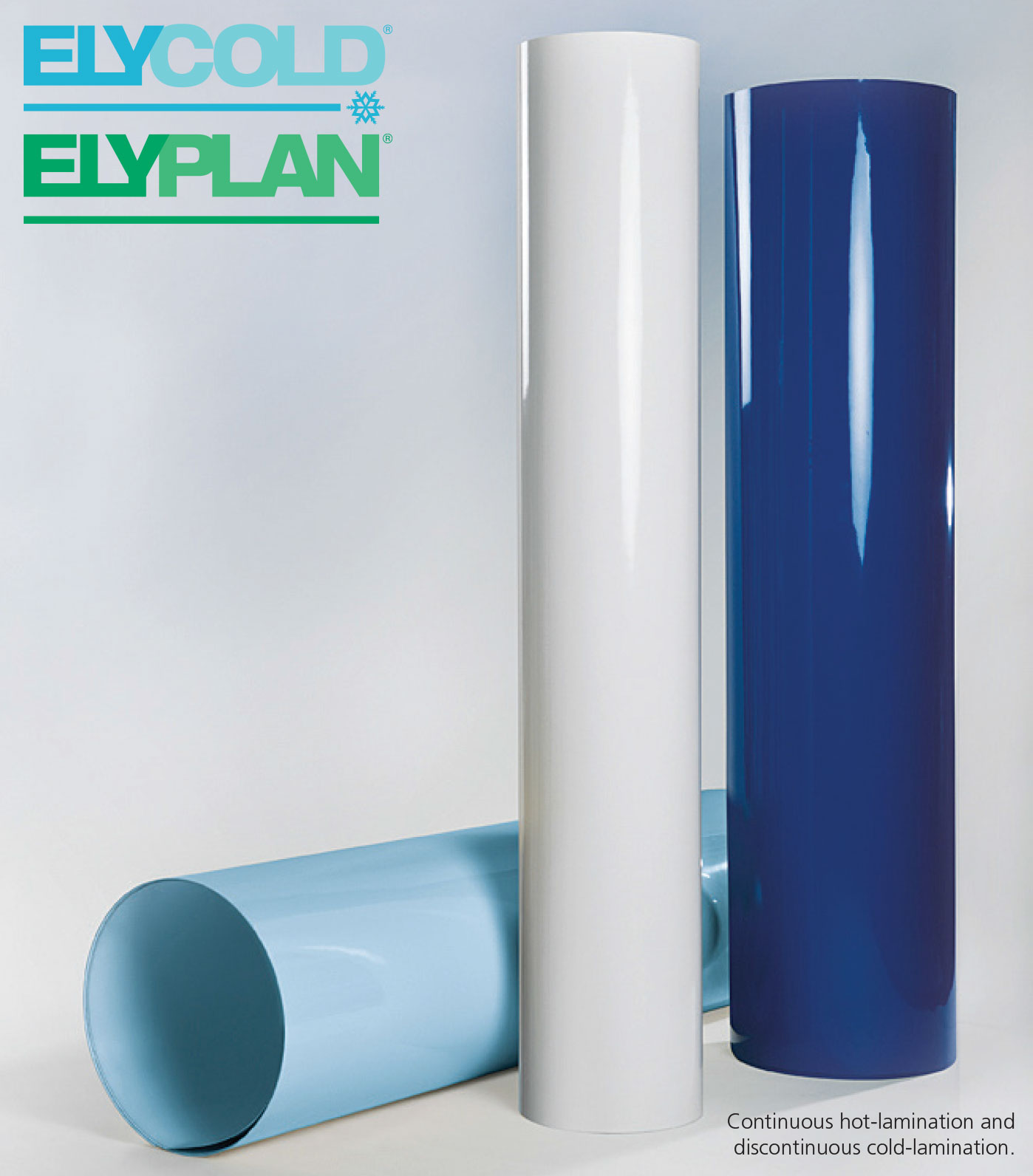 REFRIGERATED TRANSPORT EQUIPMENT
Brianza Plastica product range." It's available in two types of finishes: coarse grained XT and fine grained MEDIUM. Elyplan and Elycold laminates are available in both sheets and coils as well as a range of thicknesses. They also come in an extensive variety of colours and finishes.
JACKON Insulation XPS: Jackodur Plus
The JACKON Group, headquartered in Norway, is famous for high performance insulation products that solve everyday application problems with an easy to use system. Plus, their products are manufactured in compliance with the highest technical, legal and ethical standards. JACKON is one of the few XPS manufacturers that exceeds minimum Global Warming Potential (GWP) requirements. Jackodur Plus creates the perfect core for composite sandwich panels in refrigerated trucks, trailers and special purpose vehicles, due to its outstanding mechanical properties combined with reduced thermal conductivity. The insulation properties are increased by 27% when compared to the standard Jackodur CFR product line
Jackodur Plus boasts an industry leading aged lambda value of 0.027 and a 50-year thermal warranty. The increased insulation properties allow valuable payload space to be maximised. They also increase business profits due to faster refrigeration unit pulldown, reduced fuel consumption, and reduced maintenance costs. JACKON has developed a special milling and grooving process. It improves the face sheet to core adhesion of the boards as well as the aesthetical finish of the laminated composite
andwich panel. The surface of the material is milled to an industry leading tolerance of +/- 0.15mm, and the grooves are spaced at 40mm intervals with an optimised depth and breadth of 2mm. The milled and grooved surface eliminates entrapped air which prevents bubbles and allows excess adhesive to be spread more evenly over the bonding surfaces.
The transportation of food and temperature sensitive materials is subject to the strictest requirements. Jackodur Plus guarantees compressive strengths of 300 – 700 kPa at densities of 32 – 45 kg/m3, which creates a sturdy core with optimum thermal insulation performance. These insulation boards are water repellent and rot resistant. They reduce wear-and- tear, reduce downtime, and extend the life of expensive equipment.
Kömmerling Adhesives: Körapur
Kömmerling, part of H.B. Fuller headquartered in Germany, is a global leader in top quality polyurethane reactive (PUR) composite sandwich panel lamination adhesives. They set the standard for consistent, reliable, and strong bonds by balancing innovation with practicality. Kömmerling's Körapur 643 and 672 are composite sandwich panel lamination adhesives offered in both 2-component and 3-component versions. The individual components, when mixed at room temperature, solidify into a structural adhesive regardless of the humidity. They are known industry-wide for creating a strong and durable bond across a variety of substrates, including fibreglass, steel and aluminium sheets, extruded polystyrene (XPS), polyurethane (PU), and polyethylene terephthalate (PET) foams. This adhesive range is ideal for the manufacturing of composite sandwich panels used to assemble refrigerated trucks and trailers. They are well suited to low moisture environments, as well as applications that involve large surface areas. In addition to its Körapur composite sandwich panel line, Kömmerling also offers adhesives
Trailer Magazine OCTOBER 19
REFRIGERATED TRANSPORT EQUIPMENT
and sealants for assembly bonding and finishing, floor coatings, primers and cleaners.
Manufacturing Optimisation
Liner Supply has been the Australasian market leader for more than 15 years when it comes to supplying top quality
materials for commercial vehicle manufacturing. According to Luke Davies, "We supply the materials, but we also draw from hands-on knowledge that comes straight from the manufacturing floor. We bring our full experience to the table to make sure our clients always get
the most from the materials they purchase through us".